Portrait Gift Certificates
At this time of the years we always get inquiries about purchasing gift certificates. Do you have a parent who wants a family portrait? Do you have a new grandchild and want to give the parents a years worth of photography? Is there a photo enthusiast in your life who would enjoy learning how to take better photographs? Do you know an art collector who would treasure a locally produced piece of art and Dayton history?
We can create you a gift certificate in any dollar amount you want to give. How about a gift for a new parent to our Little Miracles - First Year Baby Portrait Series. Dan Cleary also creates art from here in the Miami Valley. His art photographs are displayed in many businesses and homes. There is still time to purchase any of these for the holidays. Call Dan today at 937-298-6776 for details.
Family Portraits
"I want to say that Mr. Cleary was a doll, he was very understanding about my requests and the fact I did not have all the things I needed for the sitting, he was fine with that so I would like to thank him for his time, not to mention the beautiful pictures he took of my family, children and grand kids. Again thank you."

Judy McCullah, Dayton, Ohio
High School Senior Portraits
"Mr. Cleary, you did a wonderful job photographing my daughter Alexa. She was absolutely at ease and totally enjoyed her shoot. You went over and above the call of duty. I will be telling everyone about your services for the photos, they are absolutely gorgeous. The price of the photos is much more reasonable than any other I have encountered. I do want to thank you again and plan on using your services again in the future."

Sandy DeHaven, Dayton, Ohio
Baby Portraits
"The photographs Dan has given us have always been beautiful. It is amazing just how good they really are. We did the first year baby plan with Dan and at MaKayla's 9 month session, she wasn't in a good mood so we thought there would only be 1 or 2 decent photographs, but there were so many really great shots that we couldn't believe it. Dan is a true artist, he really makes children feel comfortable. I guess that's why he always gets such good expressions and that's why we like him so much."

Tyler & Monica Kingdom, Springboro, Ohio
Business Photography
"It's a major endeavor to redesign a business website and especially challenging when it's for a law firm with hundreds of lawyers. We selected Dan because of his experience, photographic style and attention to detail. Dan did an excellent job on the photographs and in managing the project to completion."
Ellen Geron, Regional Growth Manager, Thompson Hine LLP
Dan Cleary of Cleary Creative Photography has been a professional photographer for over 30 years. Since then, he has amassed thousands of satisfied clients throughout the region and nationally, working with individuals, families, small companies and fortune 500 corporations. Dan specializes in working with companies to help them create business headshots. He works with families to create beautiful baby portraits, high school senior portraits and family portraits. Dan is also a fine arts photographer. He has a Master of Fine Arts from Cranbrook Academy of Art in Bloomfield Hills Michigan.
The Professional Photographers of America, the leading association of imaging professionals, has designated Dan as a Certified Professional Photographer. He successfully underwent a 100-question exam, an image evaluation by a jury of other certified professional photographers nationally, and agreed to a strict code of conduct. Certification is renewed periodically, ensuring confidence in the group's professionalism.
The Dayton City Commission recognized Dan as a Proud Dayton Original. The Commission initiated this award as a nod to Dayton's long history of invention, innovation and inspiration. Recognition is based on creative thinking, doing, believing and achieving. This honor emphasizes Dan's creativity and originality. For more information, see http://daytonoriginals.org/2015/03/18/dan-cleary.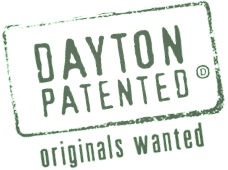 Latest Blog Posts
One of the most fun things I do at Cleary Creative Photography is photograph babies. When a three month old baby smiles back at you during a portrait session, how can it not melt your heart. I have a year long baby portrait program called The Little Miracles First Year Baby Plan. During the first year of your babies life we will do four or five portrait session. If you come in early enough when your baby is a few weeks old we can do a newborn baby portrait session. Then at three months the fun begins. At three months your baby will start holding their head up while laying on it's tummy. Their eyesight is getting better and they recognize a smile. At the six month session your baby will be able to sit up on their own. And they have learned how to laugh. The expressions I get at the six month session are beautiful. At nine months they are strong enough to stand up on their on. They aren't walking yet but they might be cruising, holding on the the furniture. At nine months they might also begin to have separation anxiety and I have plenty of experience to help with that session to make sure we capture perfect photographs. We end the year with a 12 month session. Hopefully your child isn't walking yet (or more likely running) but it's a great time to do a few outfits. A child will do much better in an enclosed space like a photography studio instead of an outdoor portrait. When a baby is outdoor their attention is easily distracted and getting great expressions is so much harder. Here are three of my newest member of the year long baby club. If you want more information about my baby plan go to http://clearycreativephoto.com/little-miracles-1st-year-baby-photography/. There you can see more examples of all the fun photographs I make and some of the framed art I create for my clients. And if you have any questions give me a call at 937-298-6776.