Fine Art Photographer in Dayton Ohio
Dan Cleary, Master of Fine Arts photographer
Dan Cleary of Cleary Creative Photography in Dayton, Ohio has been a working professional photographer for over 28 years. Dan earned a Bachelors of Fine Arts degree from Wright State University and a Master of Fine Arts degree in photography from Cranbrook Academy of Art in Detroit, Michigan. He has continually worked on personal art work during most of his professional career. Dan loves creating both black & white and color fine art photographs. All these photographs are for sale and these fine art photographs are good for corporate interior decorators and architects
Wright Brothers Photographs
I have always been interested in history. I read the biography of the Wright Brothers by David McCullough. In it he wrote of the Wright Brothers purchasing an expensive, "modern," glass plate camera in order to document their experiment with flight. It dawned on me that the Wright Brothers, among all their talents, were photographers, as well. I am a native Daytonian yet I had never been out to Huffman Prairie where the Wrights had completed most of their experiments with flight. So I packed up and went out there with my camera and took a few photographs. I did some research and spent some time looking at their images and realized that not much had really changed in the landscape at Huffman Prairie in all these many years. In fact, there was one image of the Flyer in the air that seemed to fit perfectly into one of my own photographs. My interests in history lead me to wonder how the city of Dayton looked 100 years ago and how the images of the past related to the present. This project is a combination of the history of 100 years ago with today.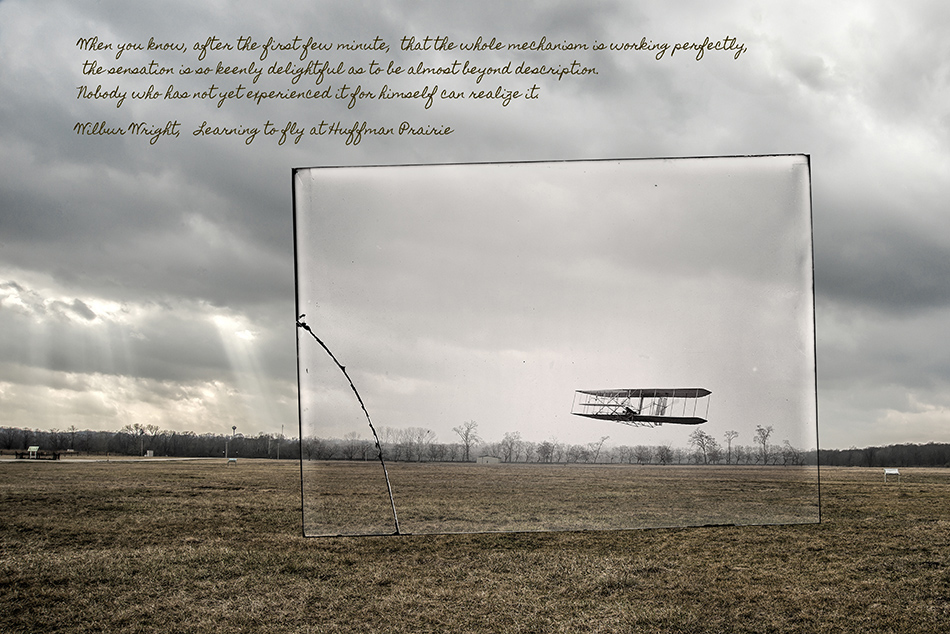 Dan worked with the Kettering Physicians Network to photograph communities around the Dayton area creating fine art photographs for display in new building they were opening. The idea is to use local fine art photographs. Dan photographed in the Tipp City, Miami County, Springboro, Warren County and Engelwood areas. Dan delivered over 100 images that they used as wall decor. The idea behind these projects is to display local art of each community. Dan enjoys using his fine arts experience help clients with their interior design. To see a complete portfolio of images go to ClearyFineArtPhoto.com.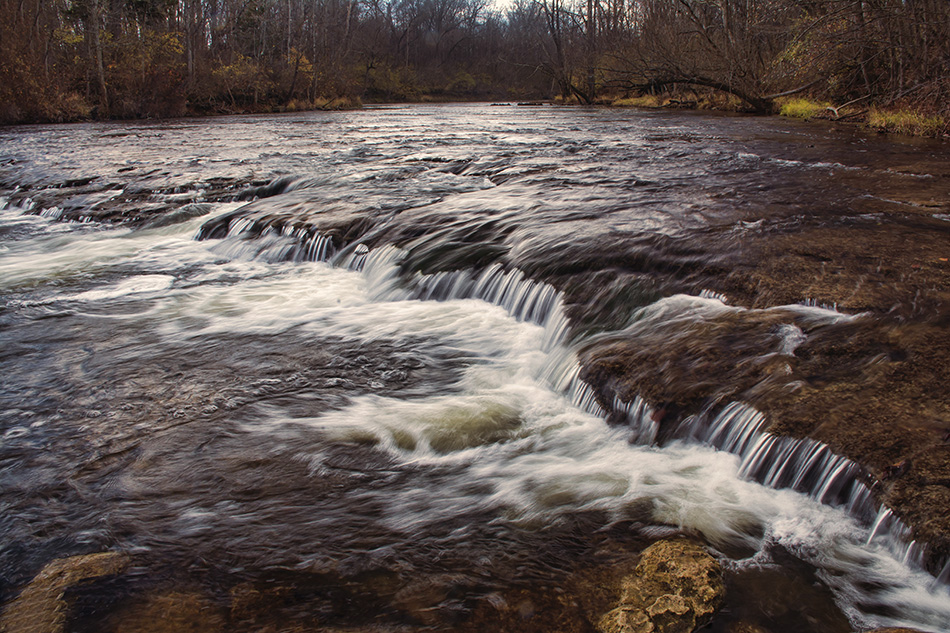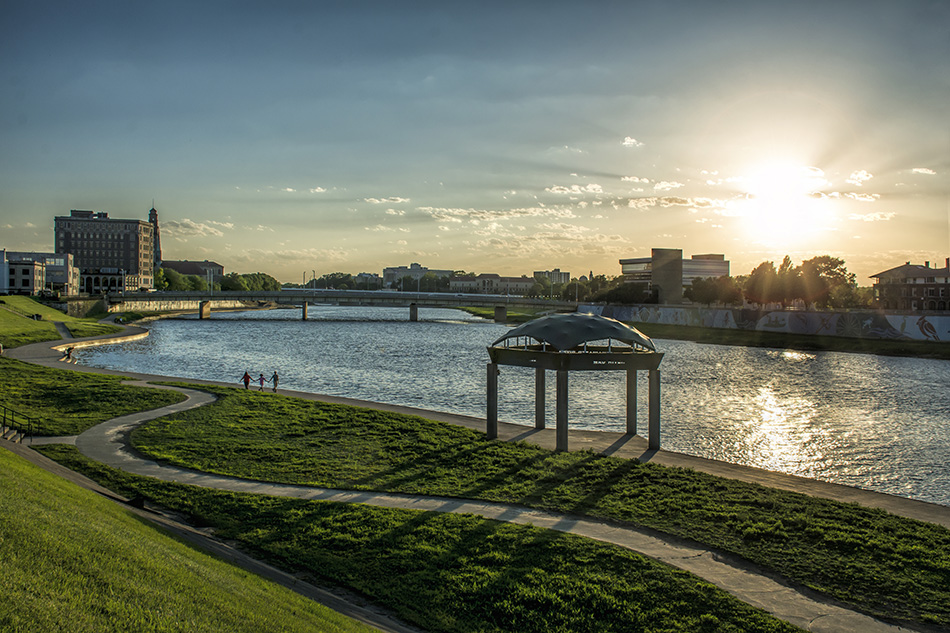 Ohio Black & White Landscape series

Dan grew up in the farmlands of Ohio outside of Tipp City and spent many days as a youth walking through the woods near my house. Most of the time he would try to be observant of the environment, looking down at the plants and wildlife. Most of his adult life he has continued to walk around his neighborhood and in many wooded areas close to his home in Dayton but now he is observant with the camera. Instead of photographing grand vistas, he try to find the details that can go unnoticed. Recently, he is using a lens that allows me to focus to about one inch from my subject. This technique abstracts the subject down to it's elements, color, texture, line and shape. My photography process is straight forward. I go to a location that I can find natural color, texture or shape. Then start walking and looking. I look for what the light is doing to the subject, the shape. the color and the composition. He tries to let the spirit tell him where to go, trying not to put to much thought into it. Just letting my sense of observation take over.
Black & White Photographs series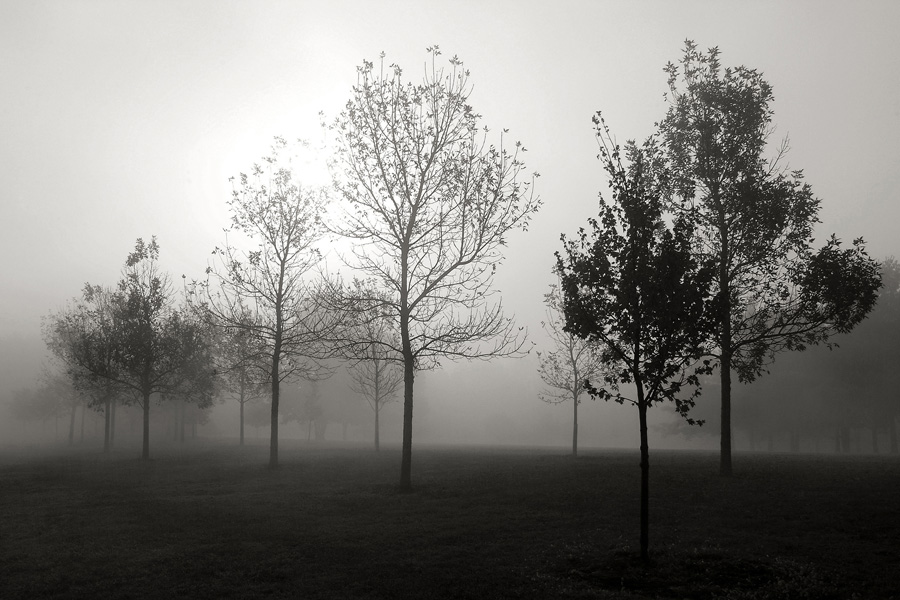 After taking the photographs is where the work begins, using a digital camera for the photography and Photoshop for the darkroom. After looking through the images Dan have taken, he start to edit them to find the "good" ones. Photoshop allows a photographer to manipulate their image anyway they want. Dan always want his images to look like they have not been manipulated. But there is a lot of work that goes into a finished photograph. He use a computer drawing tablet and do all the editing work by hand with the tablet. One technique is to separating the image into multiple layers. This allows him to work on the color of a specific area, like "The Yellow Leaf", or sharpening areas to emphasize things that I think are important, like the small rings on "Fall Grasses". Dan will also look for small imperfections and edit them out. If a stem or spot or something else hurts the composition he will edit the image until it looks perfect. He may spend two to eight hours working on a photograph before it's finished. Using a digital camera and Photoshop has enhanced Dan's work and has produced some of the best work of his life.
Winter Snow With Grasses series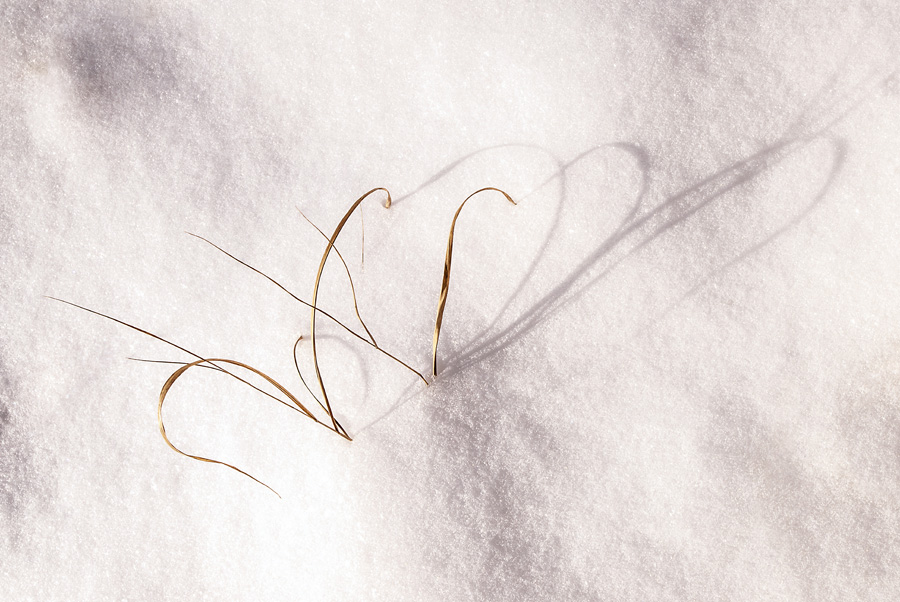 Photography maybe one of the most abstract forms of art. We take photographs of the three dimensional world and transform them into a two dimensions. Often we recognize the subject matter in the photograph and bring our own point of view to the image. What's included inside the frame is as important as to what's excluded outside the frame. Transforming all this into something that can be called a piece of art can be difficult.
Floral Fibonacci series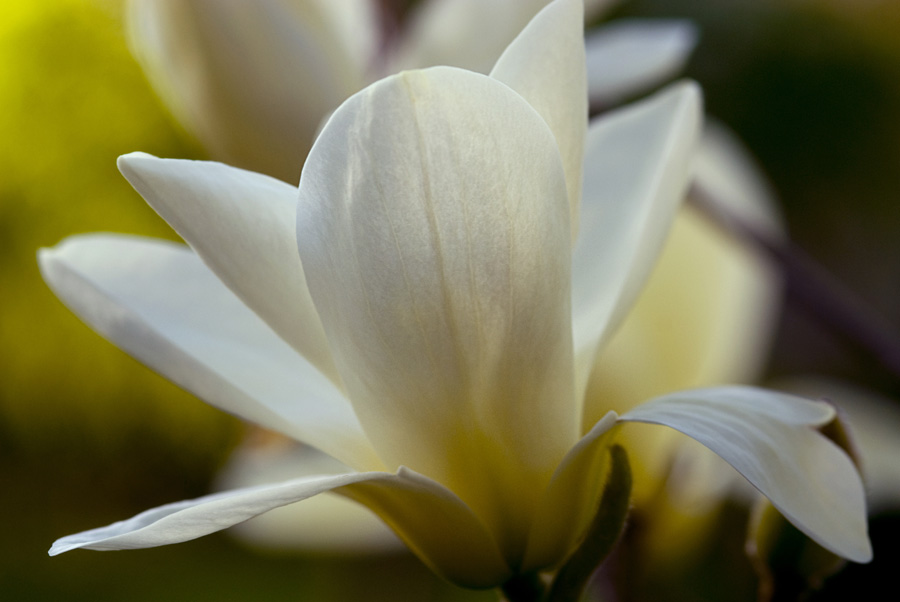 Abstract Nature series