Do You Want The Best Baby Photography In Dayton Ohio?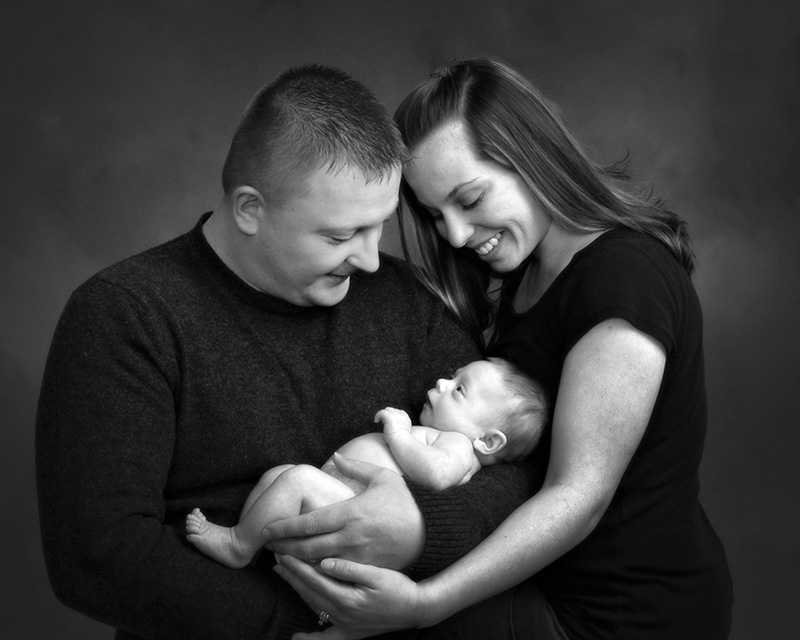 Here at Cleary Creative Photography we know how much joy your new baby brings you. The changes your baby makes over the first year will be incredible. You may have already noticed a quick change in your baby's appearance, personality and development. We don't want you to miss a thing so we've created for you our  "First Year Baby Portrait Collection."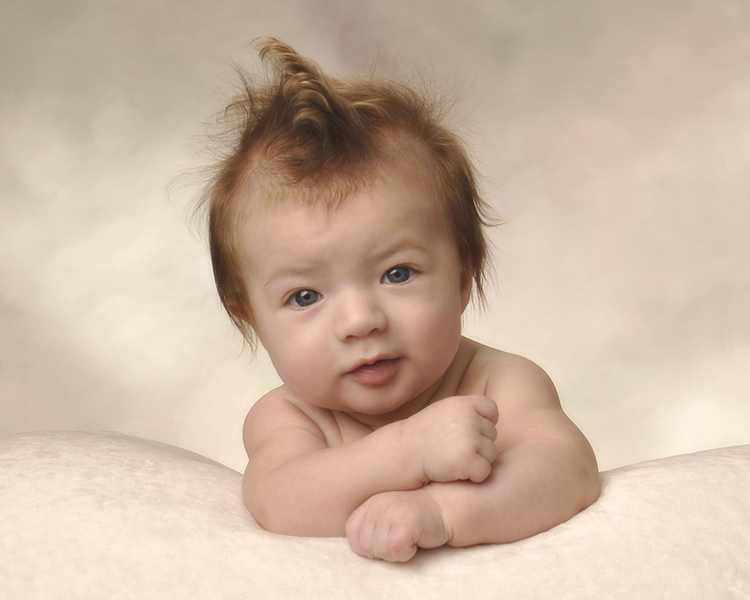 The First Year Baby Plan is simple: a wonderful collection of your four or five favorite portraits to be taken at the stages of four weeks as a new born baby, three months when your baby is holding it's head up and smiling, six months when they are sitting up and laughing, nine months when they are sanding up and a one year portrait to finish. Your child's portrait collection will be delivered in a beautiful 10" by 20" portrait panel after the 12 month session. Look at the top of this page at  girl's and boy's baby photo panel but it just doesn't do it justice. You must see it to believe it!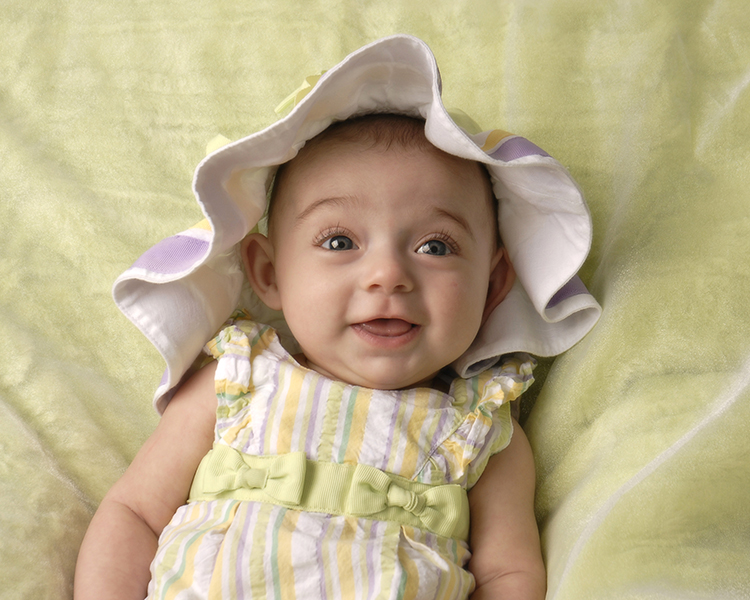 At each baby plan photography session we will create photographs for our signature products. At the 3 month session we will create images to create our Cutie Kissable, a collection of 7 or 9 images combined into an art piece for your wall. At the 6 months session we can create a Tiny Treasure, a matted piece with 3, 4, or 5 images. At 9 months we can create what we call "What's In A Name". Your child will be very playful by now so this session is a lot of fun. At 1 year we can add a smashed cake to your session and create a matted piece of art for years of enjoyment.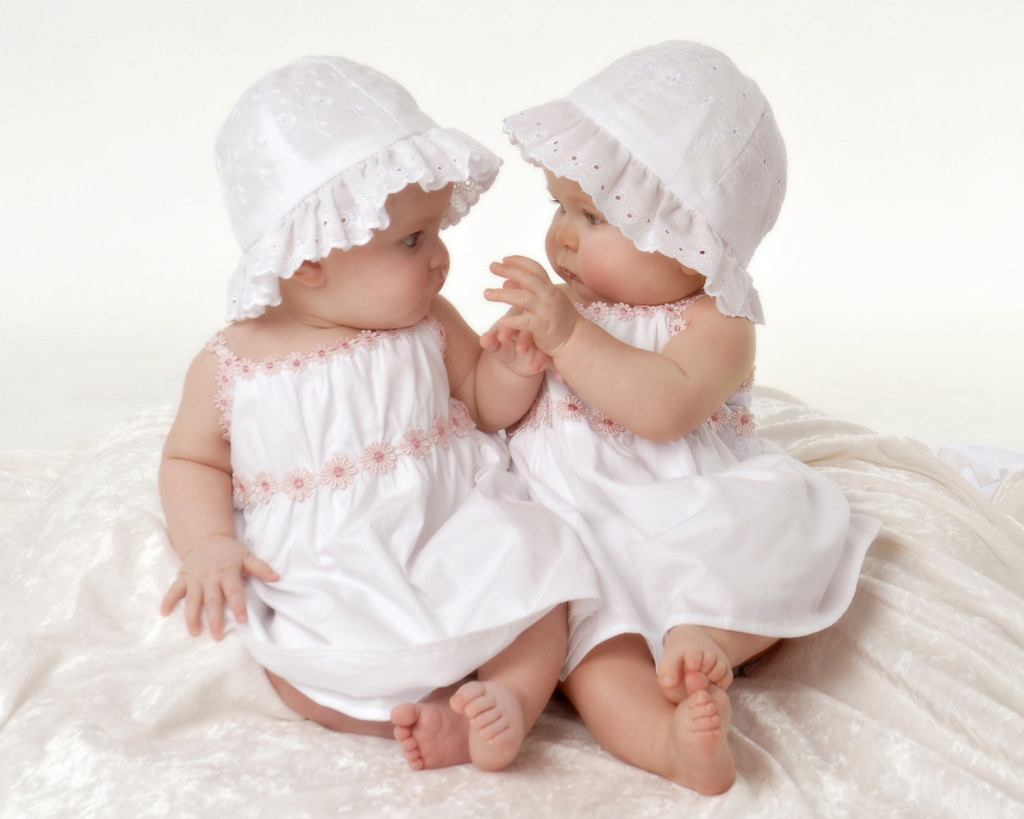 "A Whole Year Of Photography For $145? OK Dan...What's The Catch?"
I would be skeptical too if I were you. This special offer is simply to introduce you to Cleary Creative Photogaphy—Dayton's leading Baby and Children Portrait studio. Word of mouth is the best form of advertising and besides...what do you think works best?—a bunch of proud new parents who "rave" about my work and show it off to all their friends and it's so much more fun too! The phone rings like crazy! Those who enroll in "The First Year Baby Art Collection" are never sorry they did! People are skeptical and I can't blame them. I am too! Once our clients work with us, they don't want to go anywhere else. I believe in proving myself first, then I'll have clients who trust me and spread the word. I work hard for your business and your trust!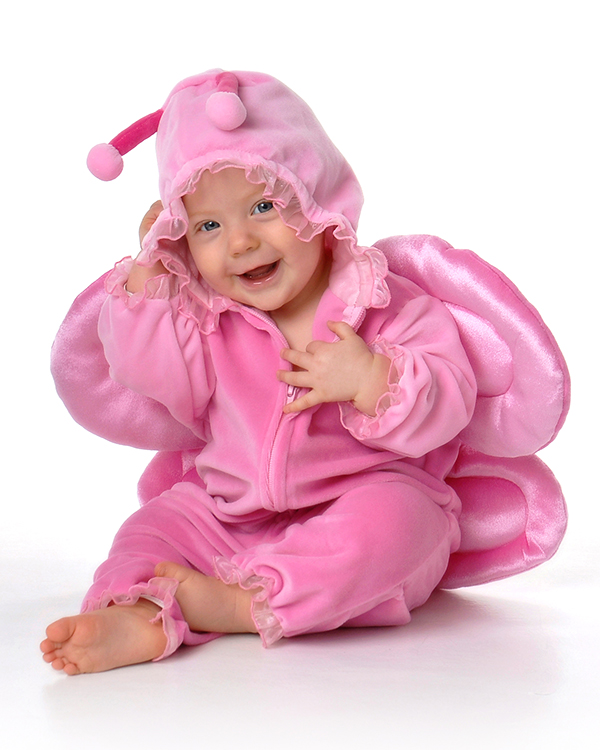 The Good News- It's Only $145, The Bad News-You Must Hurry!
We Can Only Accept 9 New Babies Each Month
Here's my dilemma. I can't possibly photograph all the new births in the Miami Valley at this price and still give each baby my personal attention, so only 9 new babies can be accepted each month. Moms who have been bringing their children here for years fill up the rest of my available appointment times.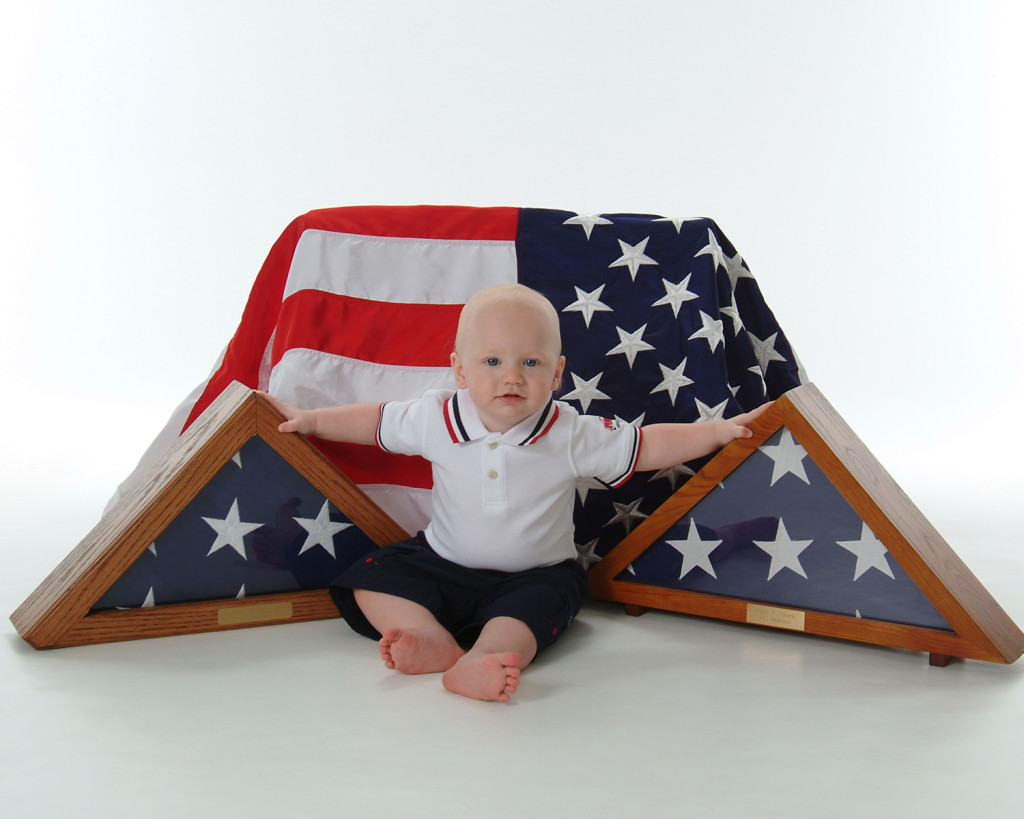 But here's the problem…you have to call the studio and hope I haven't already accepted 9 new moms this month. So call right now, even if your baby isn't 3 months old yet…I always have a waiting list for session times year round and we always fill the 9 available openings each month.  That will allow you to immediately sign up and schedule your appointment, all on line, right now! It would be a shame if you missed this opportunity! Your child's portrait history is a treasure to enjoy today and for years to come.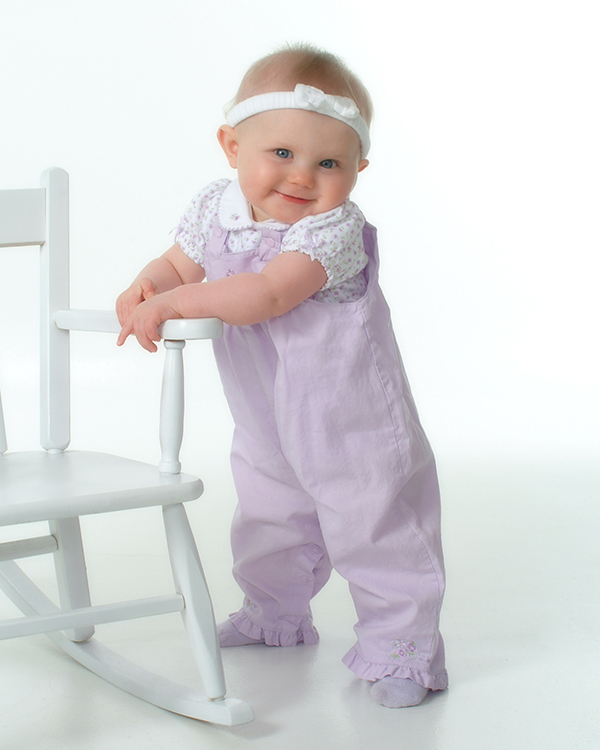 Why Should You Choose Cleary Creative Portraits Over The Rest?
Here Is What You Get With Every Baby Plan Session:
• The finest baby photography anywhere...It's guaranteed.
• A child safe, courteous, friendly and peaceful place to come. We are a family run business for 25 years.
• Your own appointment time for a private session...you will never have to wait...NEVER!
• Many poses to select from…you will never be disappointed!
• A private nursing/changing room…it's so peaceful.
• Portrait enhancement (touch ups) on every portrait. Dan has over 25 years experience with this.
• Finished portraits come mounted on art board and come in a gift box.
• 100% No-Hassle, No-Nonsense, all your money back guarantee. We are proud of our track record.
• You must be thrilled with us...or you lose nothing! In fact we will even pay you $20 for your time!
• We're easy to get to from anywhere in the Dayton area, close to I-675, I-75 and Rt 35.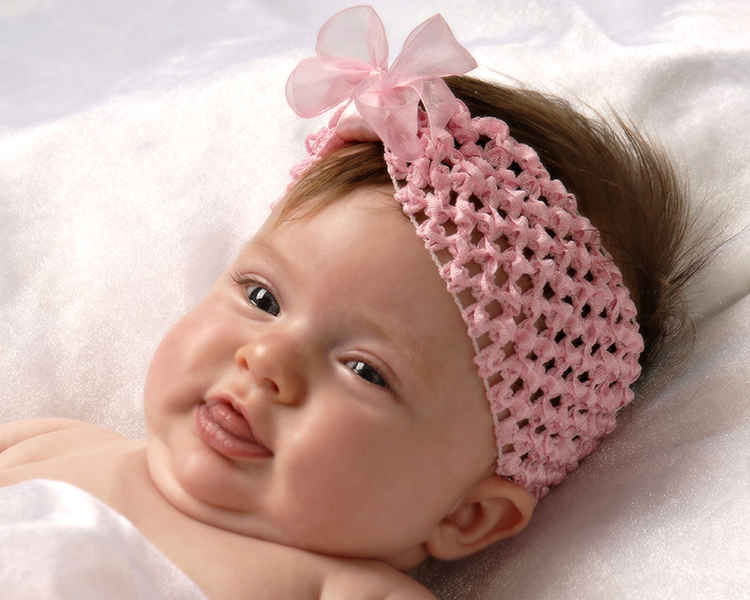 And Here Is What You Won't Get:
• No annoying phone calls from salespeople, ever.
• No hospital or chain store type cheesy photographs.
• No standing in long lines for hours at a discount store and having only a couple of shots taken of a tired baby.
• No fake cheap looking backgrounds. No excuses like, "Sorry I didn't notice the thumb print on the lens."
• No sheets of pictures you have to take home and cut apart with scissors.
• No high-pressure sales tactics or a "take it or leave it" attitude like some chain store studios.
• No forcing you to take a photograph you don't like or hearing "I'm sorry, I've only been working here a week."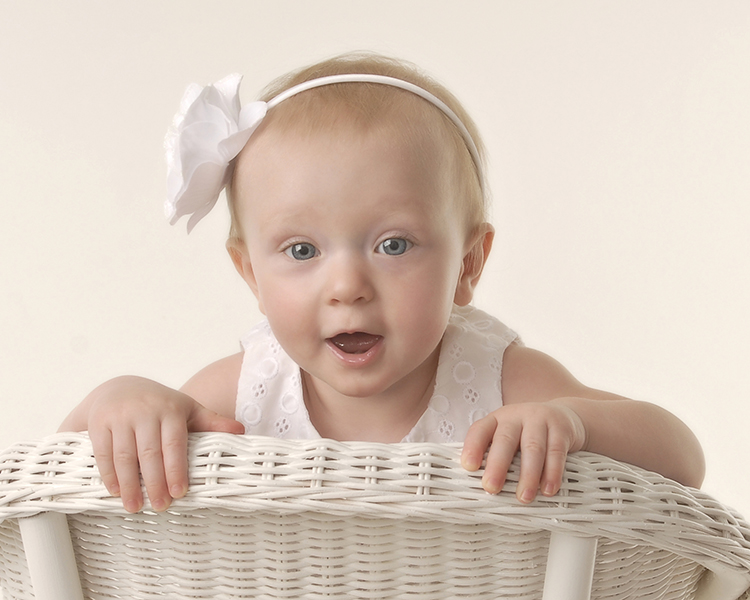 Don't Take Our Word For It…
Here's what one of our mom's had to say, "The photographs Dan has given us have always been beautiful. It is amazing just how good they really are. At her 9 month session, MaKayla wasn't in a good mood and we thought we might have gotten 1 or 2 decent photographs, but there were so many really great shots that we couldn't believe it. Dan is a true artist, he really makes children feel comfortable. I guess that's why he always gets such good expressions and that's why we like him so much".
-Tyler & Monica Kingdom, Springboro, Ohio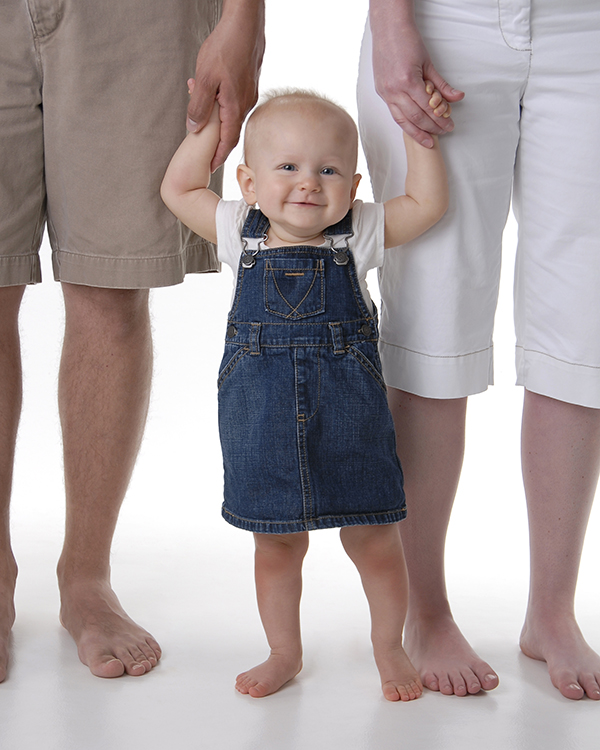 Some Commonly Asked Questions About Our 1st Year Baby Plan
Q.  Do you give suggestions for what my baby should wear?
R. I answer all your questions and more! I'll send you a carefully written informational booklet when you reserve your baby's time. This is loaded with tips for an incredible year of photography. Nothing is left to chance!
Q. Is the time I reserve with you for my baby only? I've made appointments elsewhere but still had to wait.
A. Unlike franchise studios, I only photograph one baby per hour. This guarantees a reservation time exclusively for you and your baby. My clients love this special attention!
Q. Can I purchase additional portraits from each session? And, if so, how much do they cost?
A. Yes...but you are under no obligation to get anything else other than the Baby Plan portrait. Most clients do get additional portraits, but it's your choice. A Cleary Creative Portrait is affordable for everyone. Gift pricing starts at $35-$150 and I pride myself for having something for everyone's budget. I also have custom made products that will cause family and friends to be jealous with envy! You can invest as little or as much as you want. My clients love the relaxed way of choosing their portraits on my incredible 50" home theater screen. It's awesome and no pressure at all! Be sure to bring your own popcorn though! You'll love it!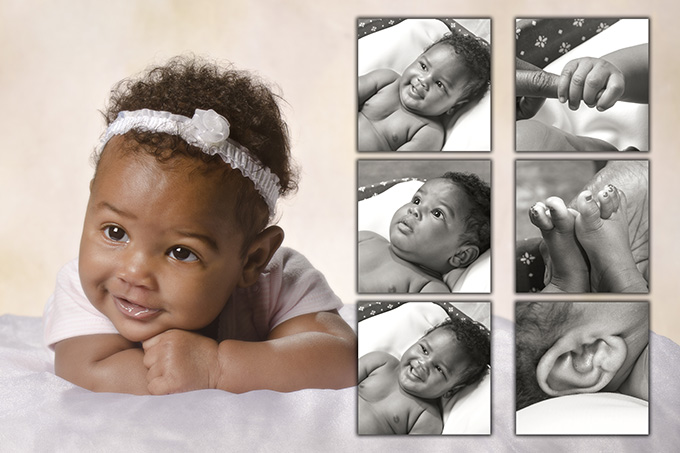 Everyone Says To Me: "It Must Be Too Good To Be True!" I Know, I Get It!
There's no need to be skeptical, read what Kristina Hill had to say…"I was so happy that I worked with Dan for my son's first year. I had just gotten back from going to one of those mall portrait places and had a terrible time. Not only did I have to wait for what seemed like forever, when I got my prints back there was a huge white smudge on all of them. They told me "Yay, some kid put a hand print on the lens and we didn't notice it the whole weekend, so everyone's prints had that on 'em". I just said no thanks and asked for my money back. I truly appreciate Dan's artistry and craftsmanship. His photographs are beautiful."
-Kristina Hill, Kettering, Ohio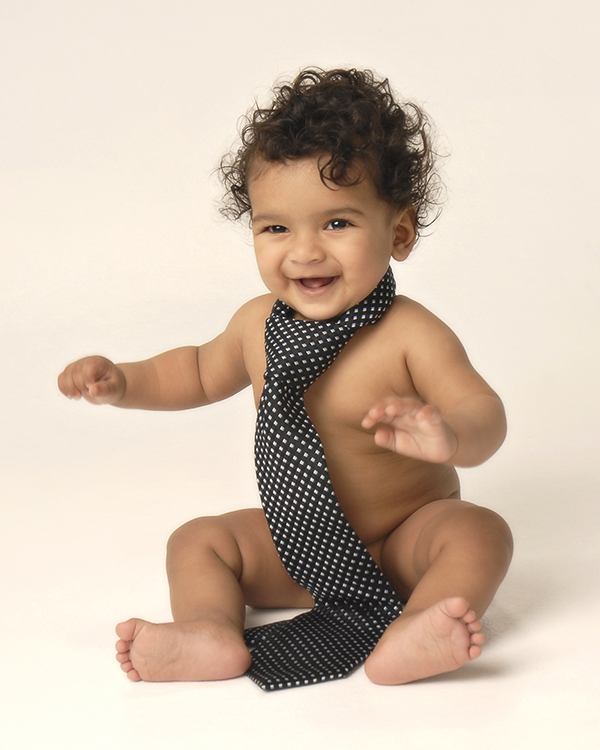 Thank you for taking the time to read this page. Call now, 937-298-6776, and schedule your baby's first session. (Even if you baby is older than 3 months...call us...because we have a special panel just for you.) Then sit back, relax and leave the rest to me! If you don't sign up right away, we certainly understand you're very busy. Remember I can only accept 9 New Babies each month and I don't want you to be locked out. I look forward to working for you and creating photographs that bring tears to your eyes. Again congratulations on your precious gift.
Thank you,
Dan Cleary of Cleary Creative Photography in Dayton, Ohio