Baby Portraits
Congratulations On The Birth Of Your New Baby!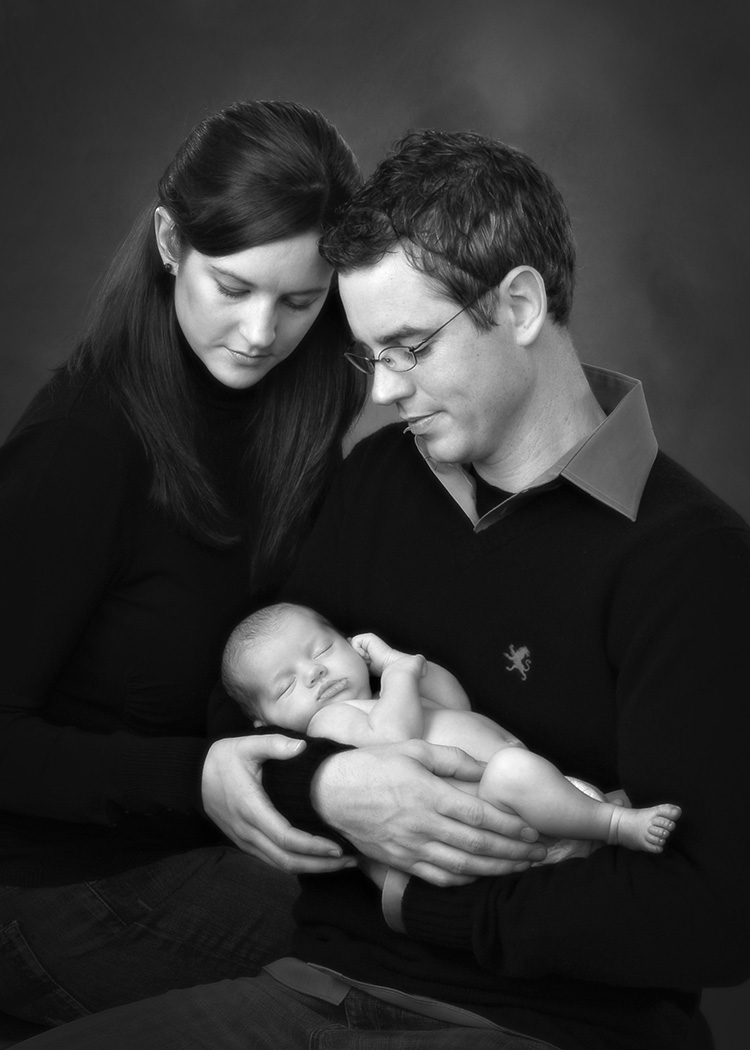 At Cleary Creative Photography we know how much joy your new baby brings you. The changes your baby makes over the first year will be incredible. You may have already noticed a quick change in your baby's appearance, personality and development.
Cleary Creative Photography is the best place to get the best baby portraits in Dayton and the Miami Valley.

We have many assorted Baby Photo Packages tailored to fit your needs and budget. We know you have questions, so give us a call at 937-298-6776. Or send us an e-mail: Dan@ClearyCreativePhoto.com.

Little Miracles – First Year Baby Portrait Series

You don't want to miss these moments, so we've created for you the "Little Miracles – First Year Baby Portrait Series". The Little Miracles Baby Portrait Series is a wonderful collection of your four favorite portraits to be taken at certain interval stages of your child. Three months – holding their head up and smiling. Six months – baby is sitting up and laughing. Nine months – baby is standing up. Twelve months (one year) final portrait.
Your child's portrait collection – upon completion of the twelve month session – will be delivered in a beautiful 10" by 20" portrait panel, suitable for framing.
You can download information about our 1st Year Baby Plan, just click the link below.
What Does The 1st Year Baby Club Cost?
A Whole Year Of Photography For Only $125!
The first year baby plan includes four (or five or six) portrait sessions here at the studio. If you come in early when you baby is a new born, 3 months, 6 months, 9 months and 1 year. All four (or 5 - 6 sessions) cost $125.00. Call us before your baby is born and we'll include a pregnancy session also. The baby plan also includes the 10" x 20" portrait panel at the end of the year. Our normal studio portrait fee is $65 per session and the panel alone by itself is normally $145.00. That is a savings of $345 off the normal price. There are portrait packages starting at $95 and there are packages with a full set of digital images starting at $300.00.
Three Month Baby Portrait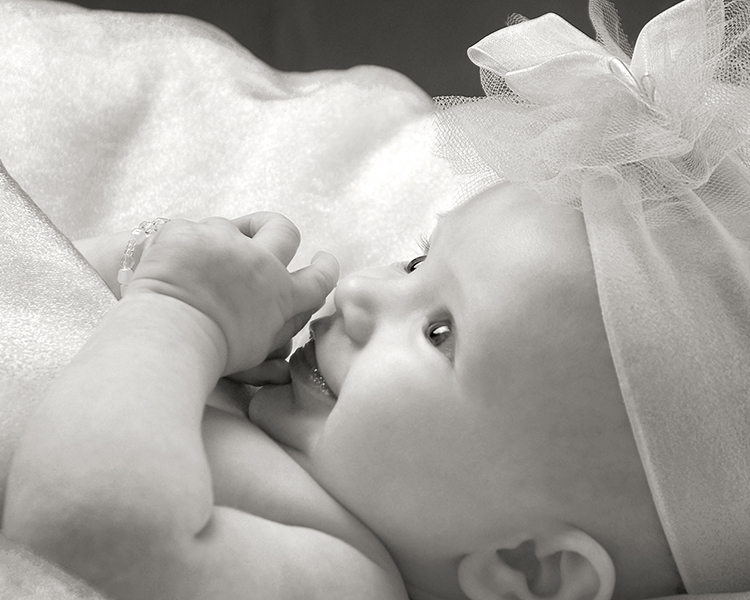 Six Month Baby Portrait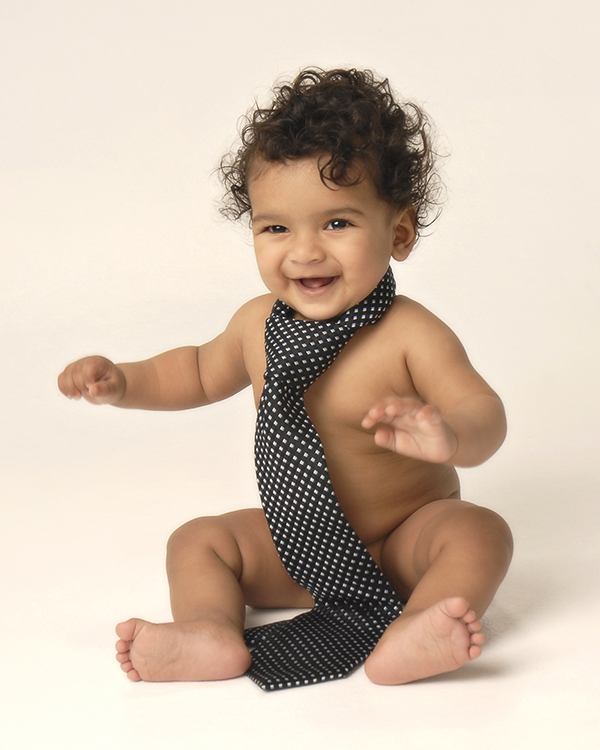 Nine Month Baby Portrait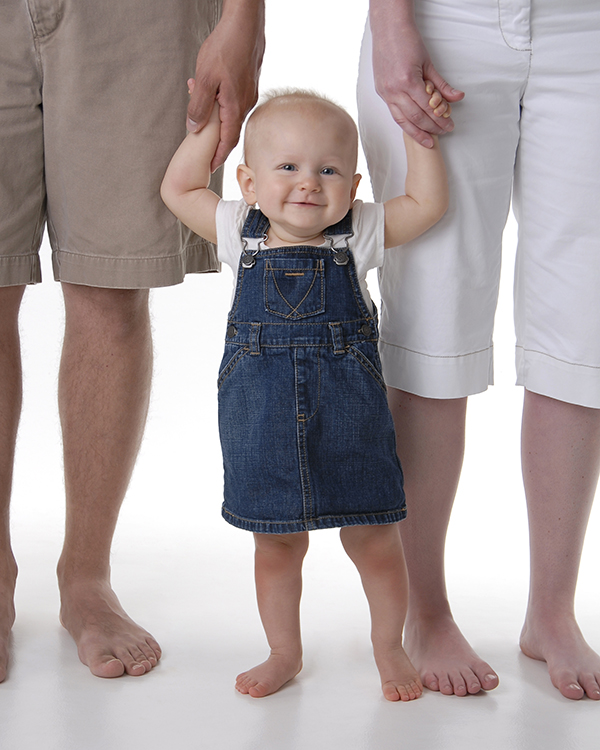 One Year Baby Portrait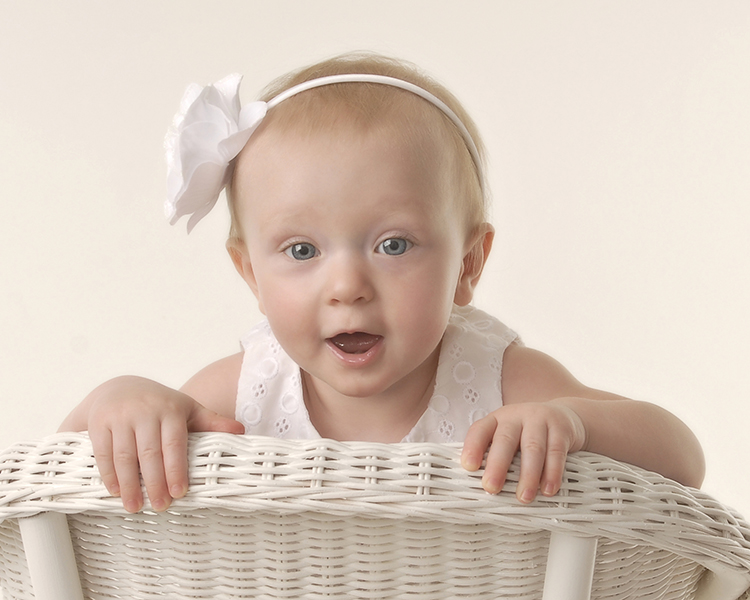 Baby's Cutie Kissables
At your baby's 3 month photography session Dan will take a series of photographs that will be combined into a collection of 7 or 9 images. Dan will create an art piece ready to hang in your baby's room.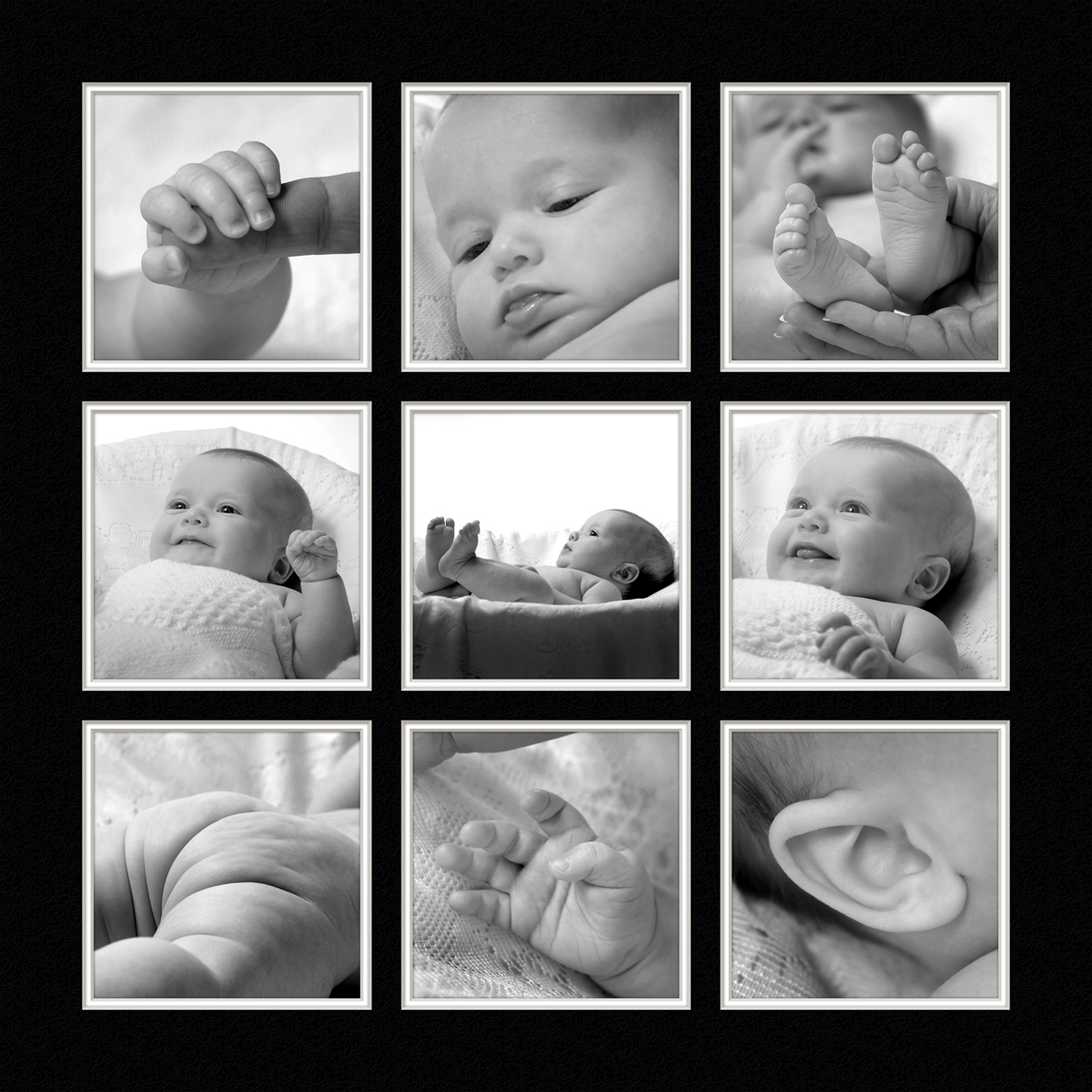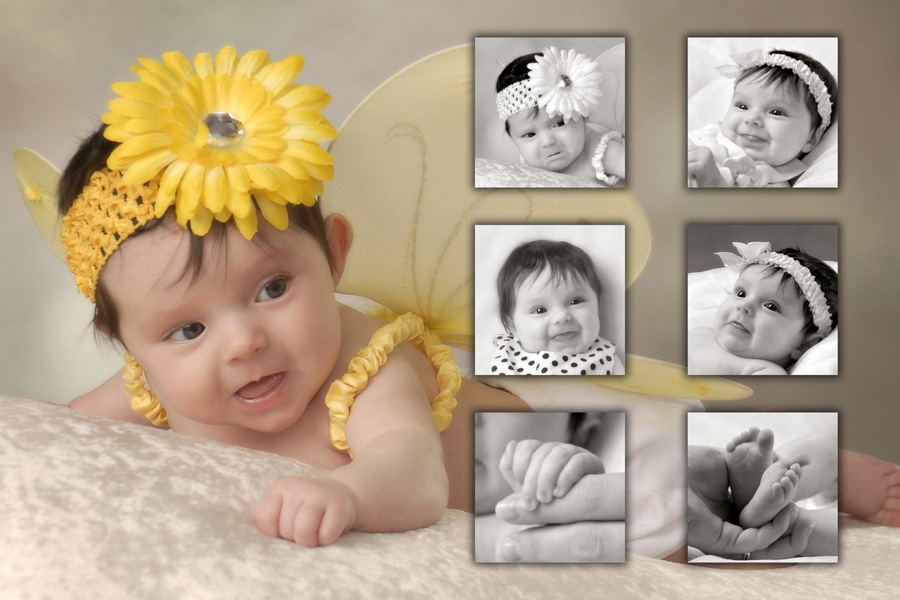 What's In A Name

At the nine month portrait session Dan will take many images that can be used to create a playful portrait collage. You will select five or six images and Dan will create an art piece with your babies name included in the photograph. Dan makes each "What's In A Name" a unique art piece and no two are the same.

Baby's First Year Portrait Club Album
The Baby Portrait Club Album is comprised of 20 pages of photographs taken during all of the photo sessions – assembled and printed in a beautiful, perfect bound album. Truly a memorable keepsake! To get more information about the First Year Baby Album give Dan a call at 937-298-6776 or email him at Dan@ClearyCreativePhoto.com.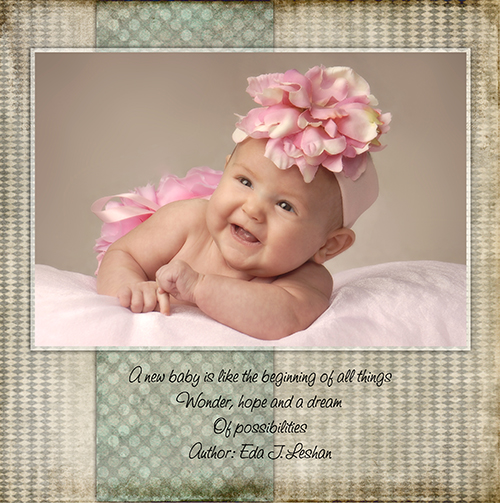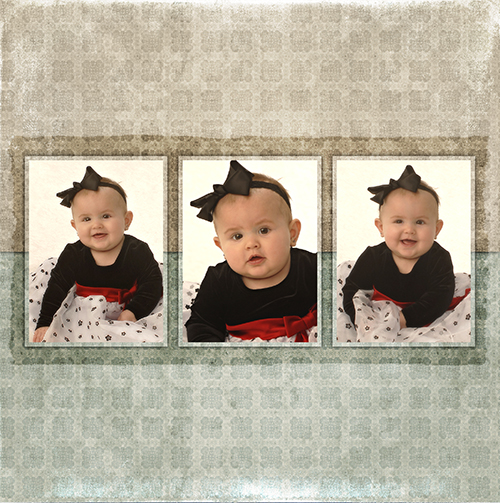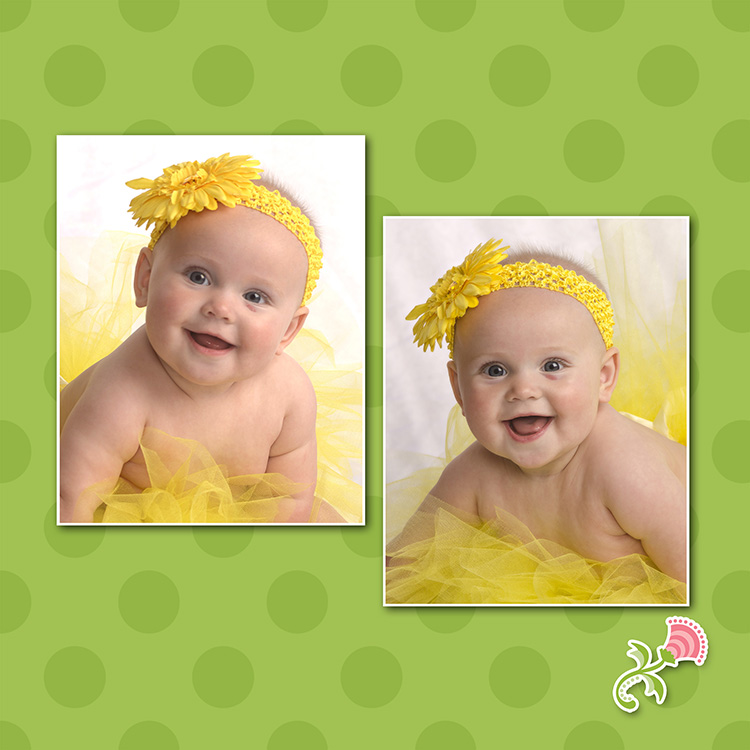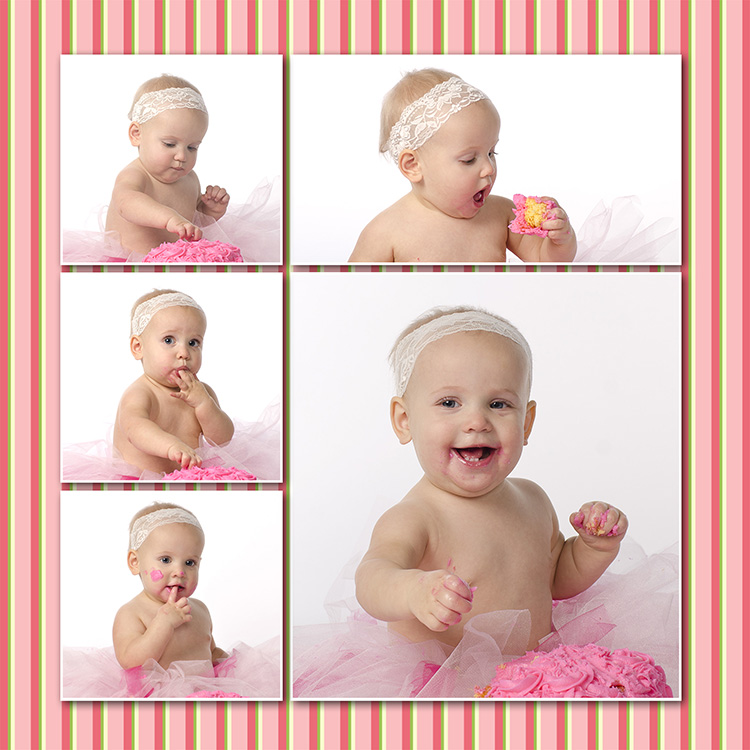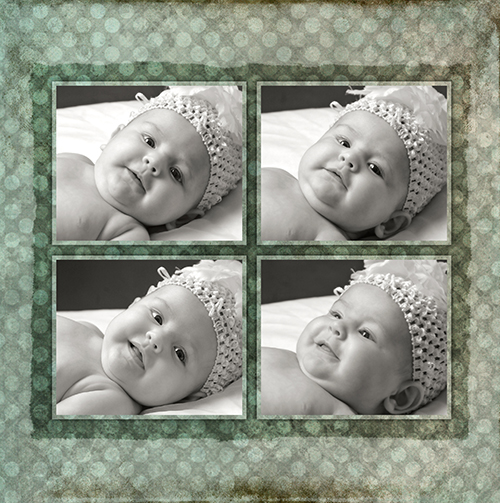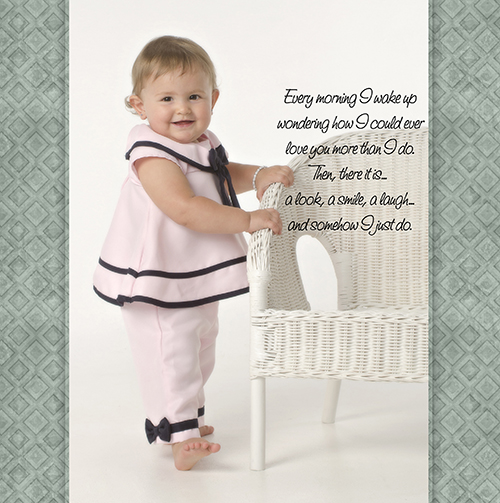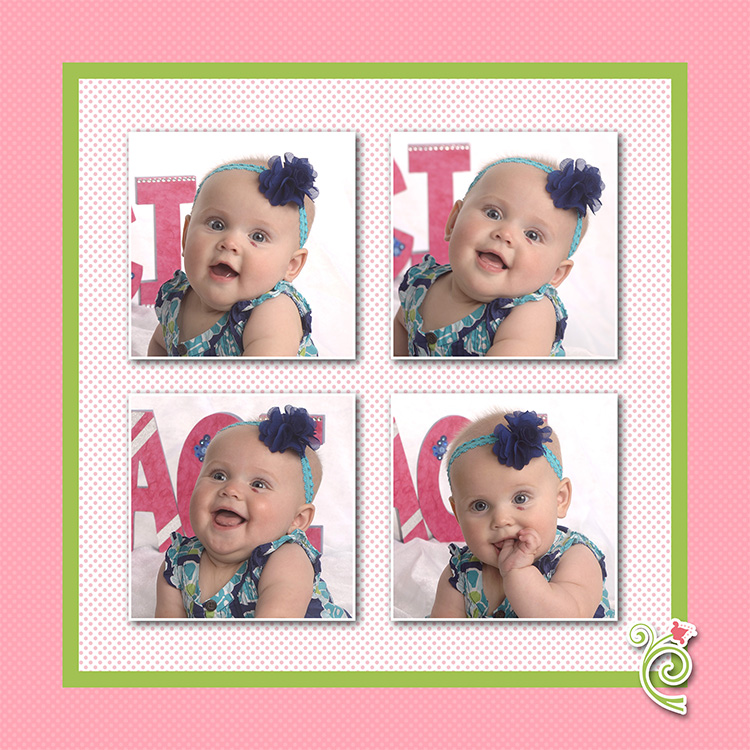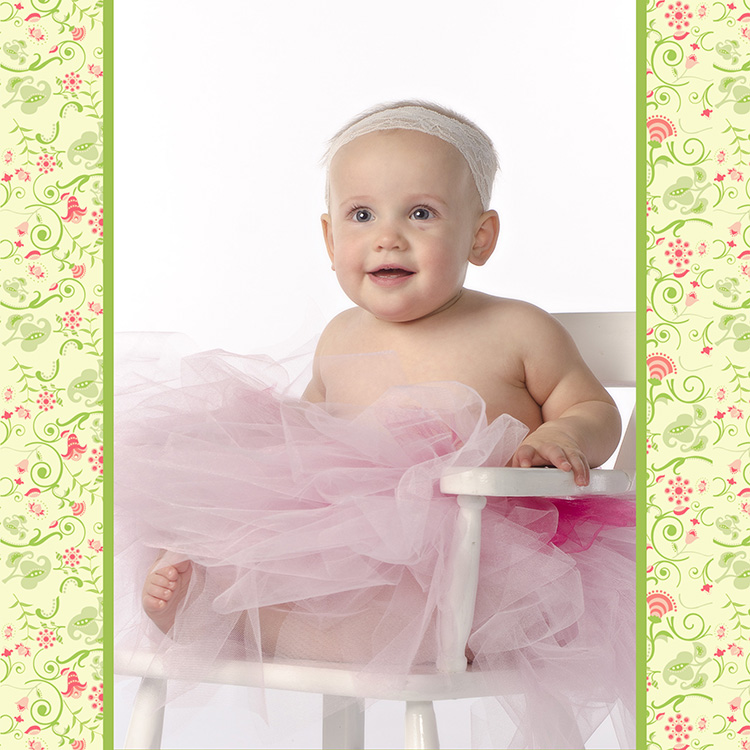 What You Should Expect With Cleary's Baby Portraits

The finest baby photography in Dayton and the Miami Valley. At Cleary Creative Photography, we're up on all the latest photography trends to ensure your Baby Portrait photos are creative and exceptional!
• Family run business for over 29 years, so you deal directly with the photographer and owner.
• Our studio is child safe, courteous, friendly and a peaceful place to come.
• Your own personal appointment time for a private photo session – no waiting, ever!
• A private nursing/changing room – it's so peaceful.
• Many poses to select from – you'll never be disappointed!
• Portrait enhancement (touch-ups) on every portrait. We have over 30 years experience making portraits alluring, radiant and beautiful!
• Finished portraits are mounted on archival art board for protection and longevity.
• 100% satisfaction money-back guarantee. We stand behind our products and great service.
• Convenient location – our studio is accessible within the Dayton area, on Linden Avenue, off Woodman Drive exit on Route 35, close to I-675, & I-75.
Dan can answer all your questions, give him a call at 937-298-6776 or email him at Dan@ClearyCreativePhoto.com
Client Testimonial

"We are so glad we signed up for the year long program. The photographs Dan has given us have always been beautiful. It is amazing just how good they always turn out. At our daughter's 9 month session she wasn't in a good mood and we thought we might have gotten 1 or 2 decent photographs, but there were so many really great shots that we couldn't believe it. Dan is a true artist, he really makes children feel comfortable. I guess that's why he always gets such good expressions and that's why we like him so much".
– Tyler & Monica Kingdom, Springboro

Pregnancy Portraits

If you want to start the Baby's First Year portrait plan early, come in while you're still pregnant.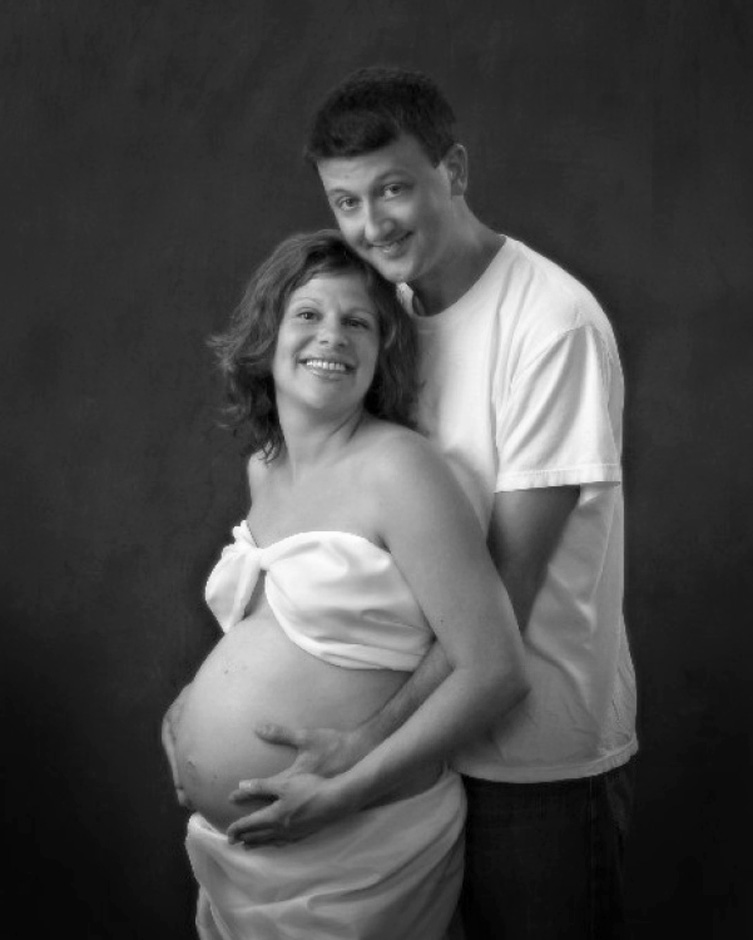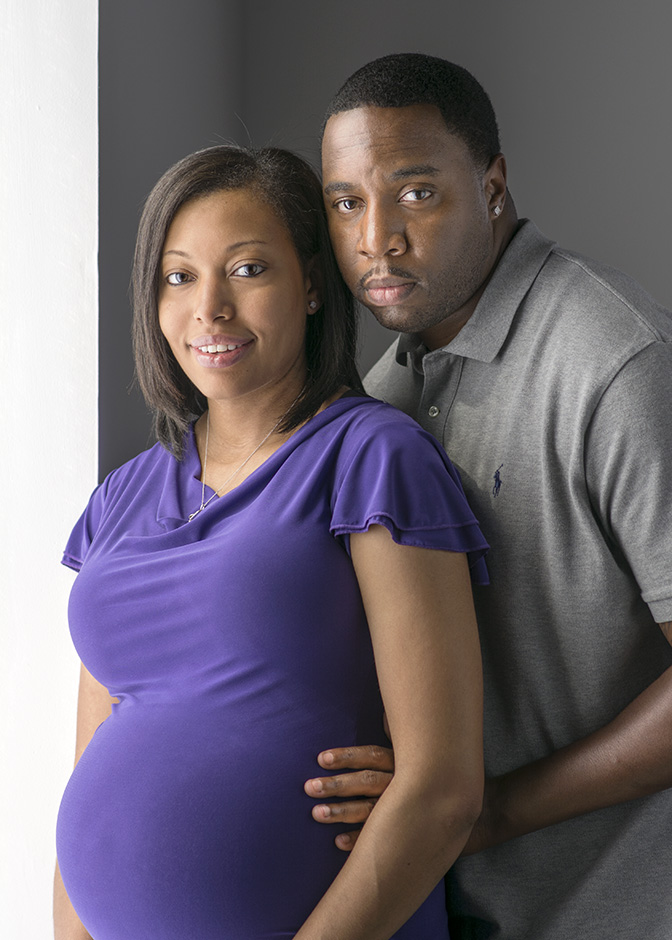 Mommy and Me Baby Portraits

At the 2 week to 3 month baby portraits Dan can create a Mommy & Me baby portrait. These intimate portraits are with you and your new child.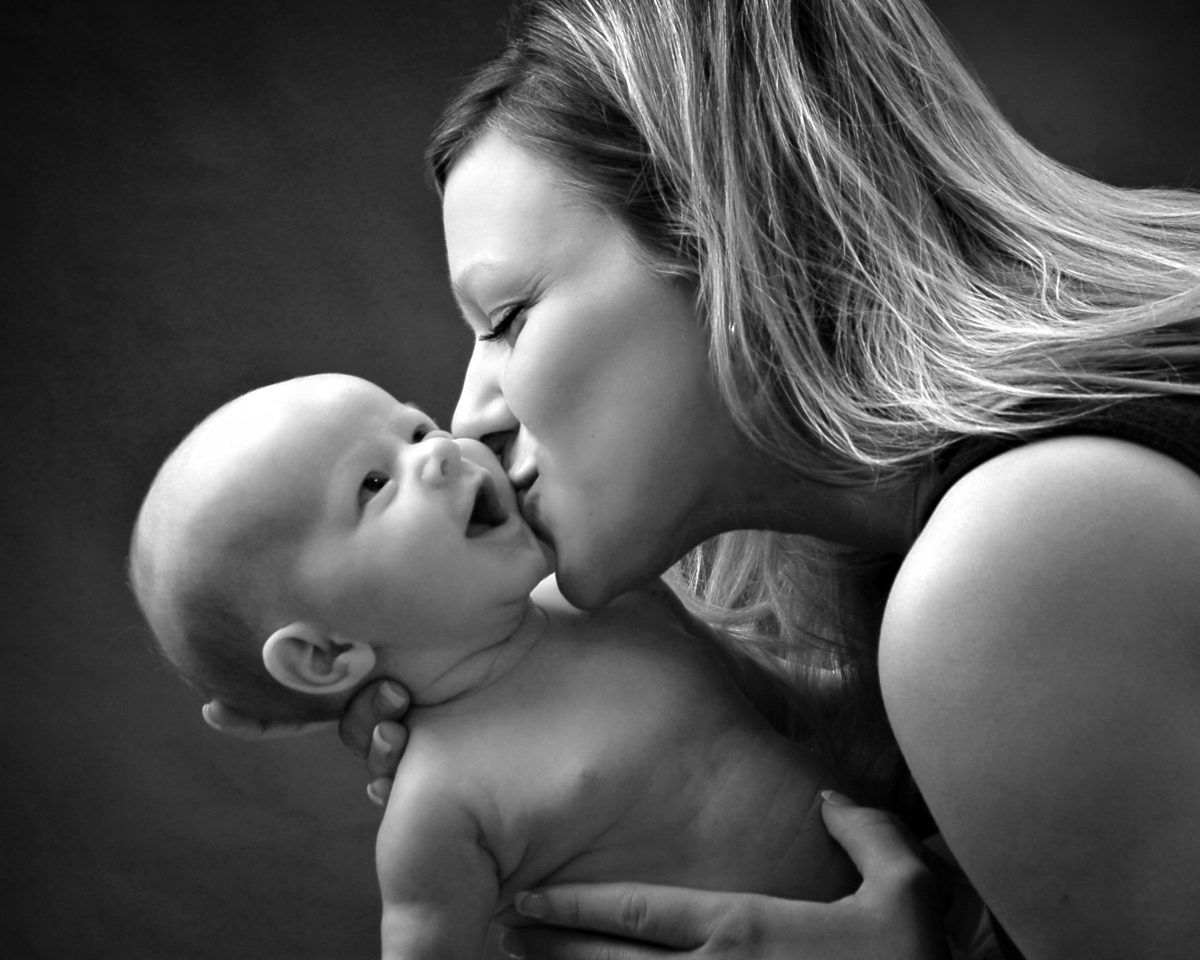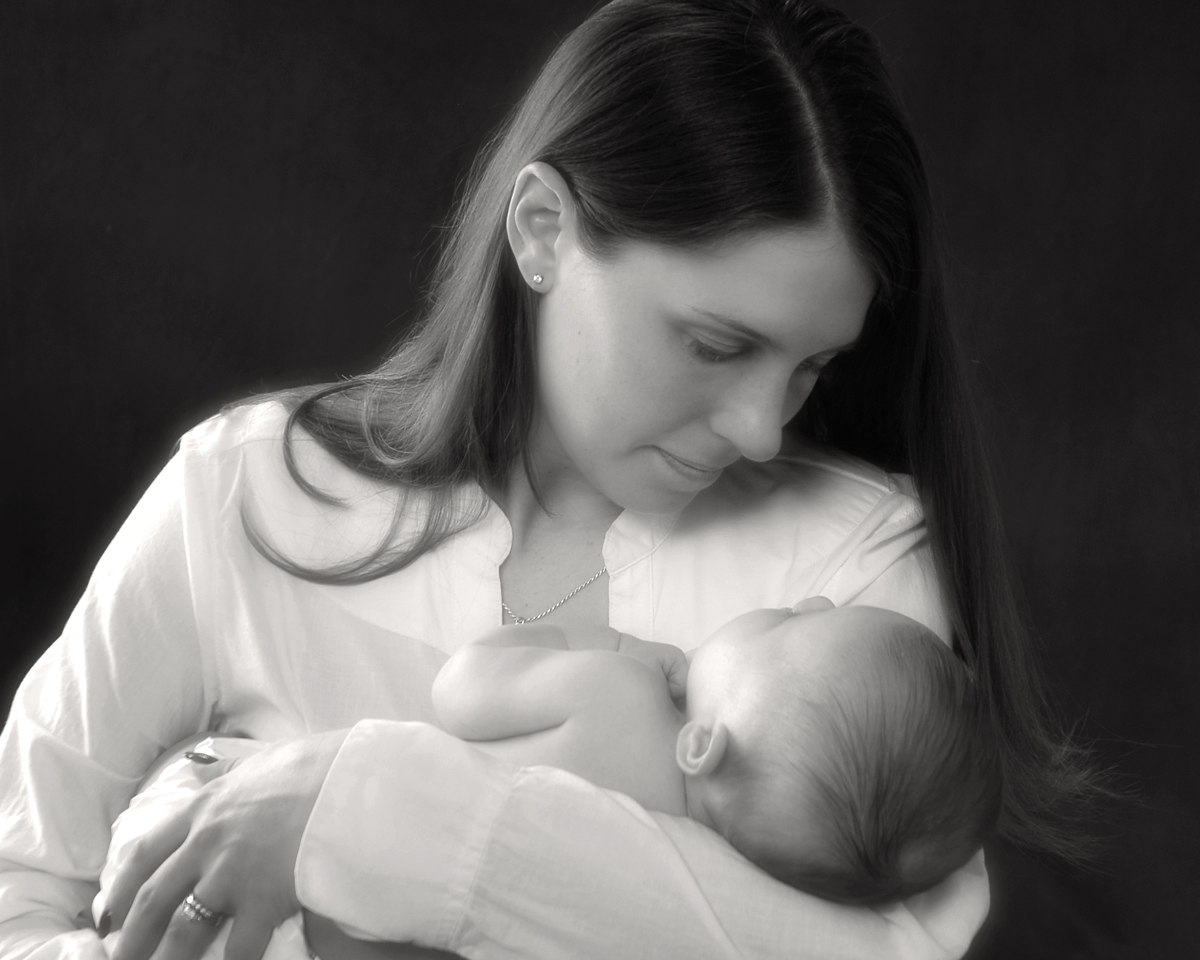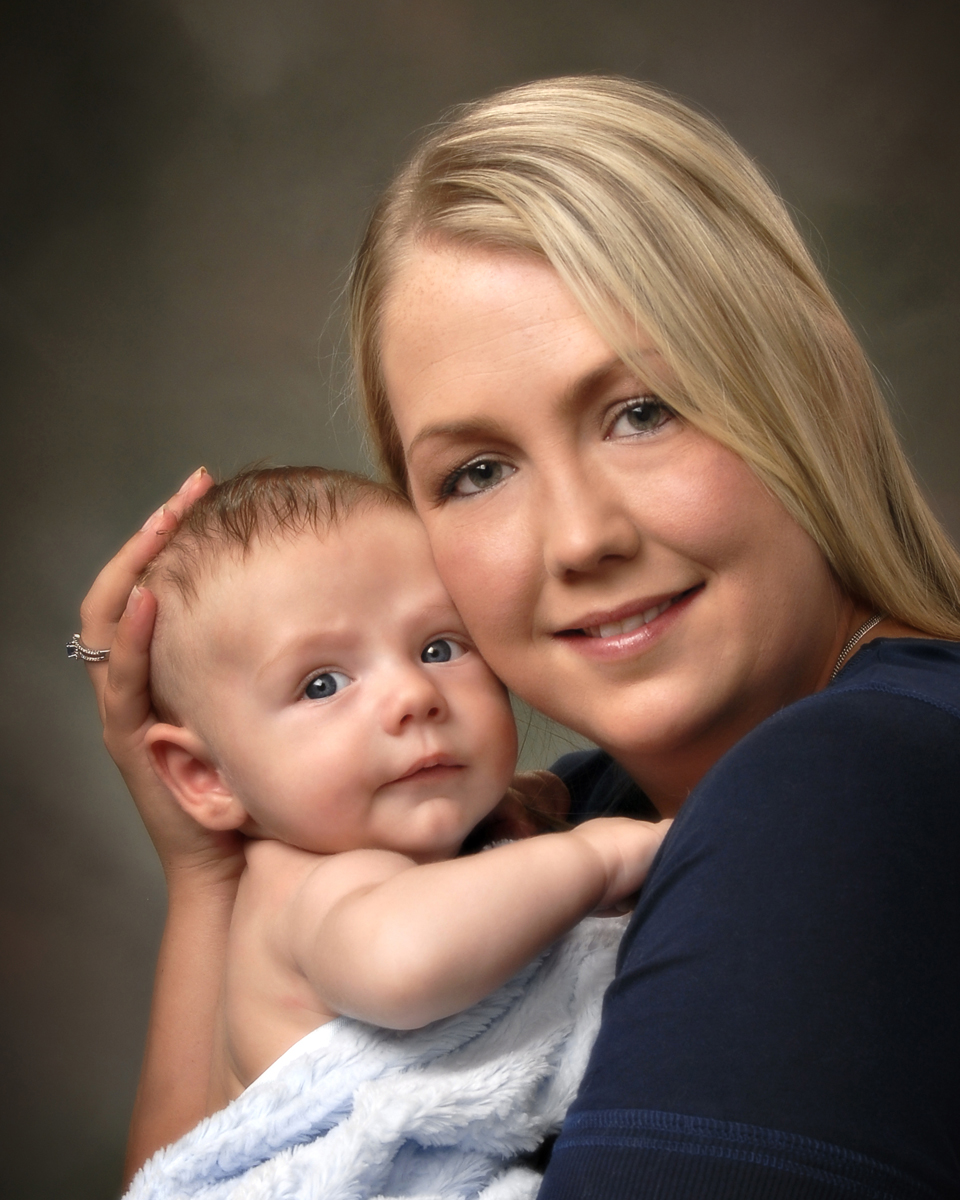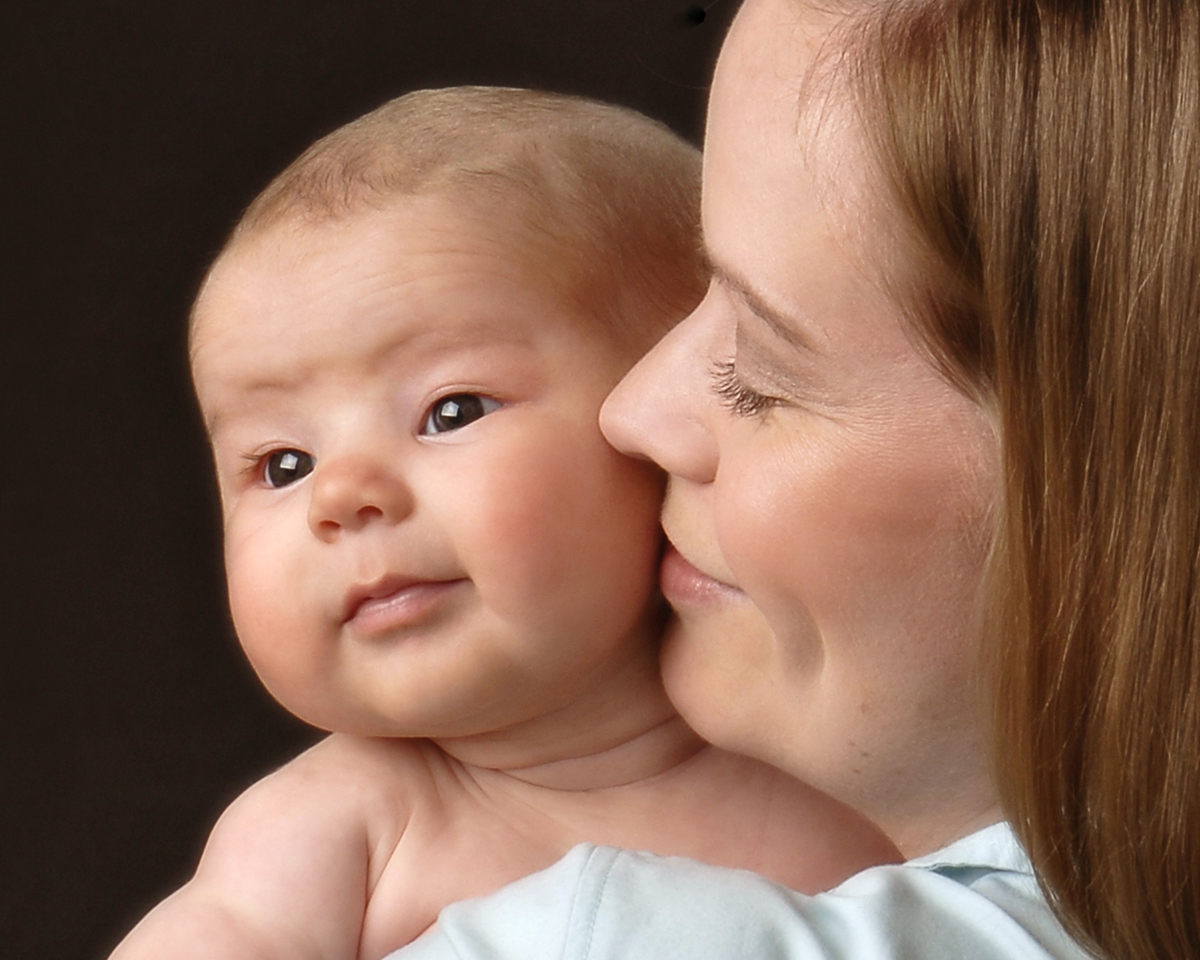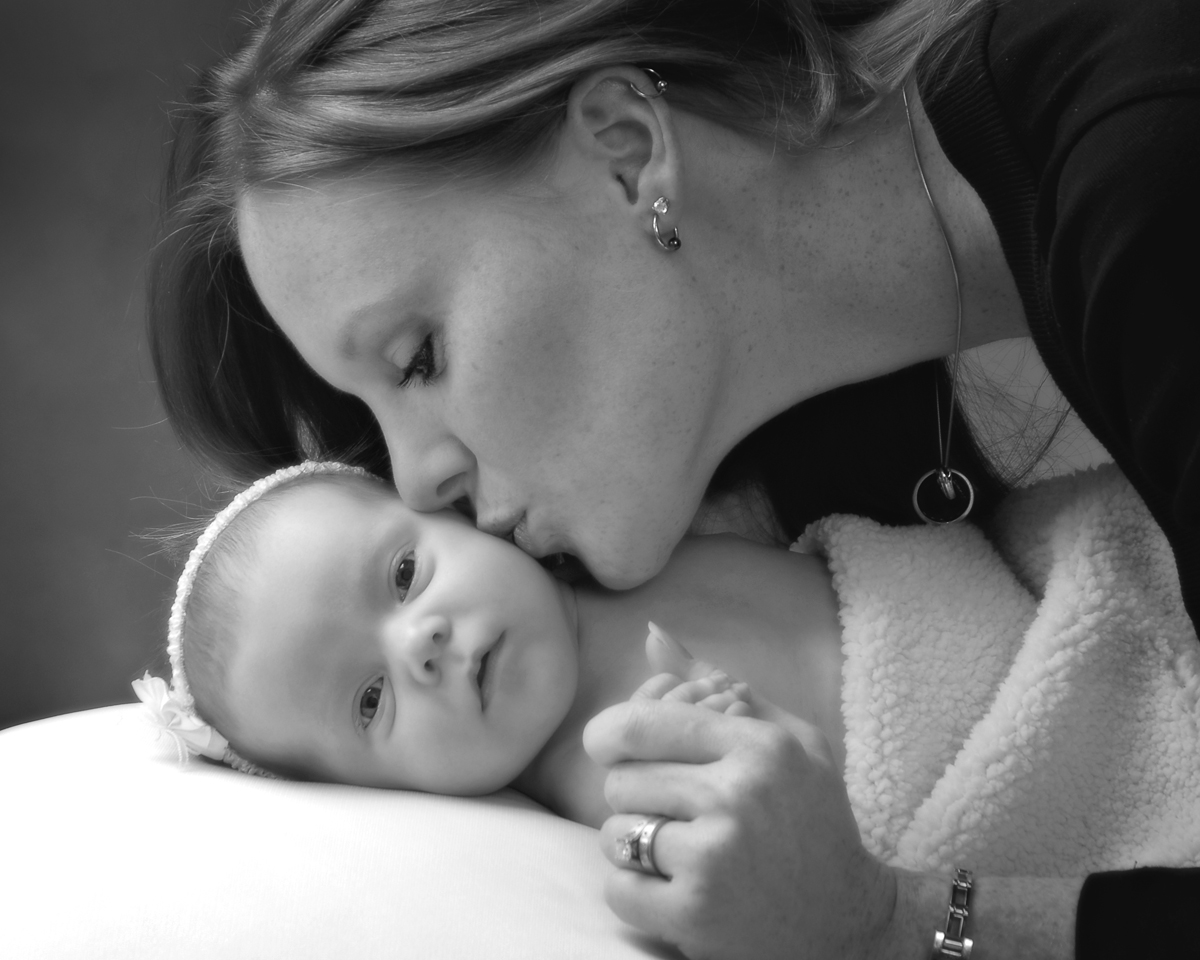 Or Mommy, Daddy, Family and Me Baby Portrait